Well, Stage 6 of the Tour of California is being categorized as the most difficult stage yet. With nearly 218km of solid climbing from Palmdale to Big Bear Lake, it's no wonder that the largest number of riders abandoned the Tour yesterday. 17 names, including big ones like Tim Boonen. Furthermore, some large number like 11 cyclists were eliminated as they came in long after the designated time limit. The most notable elimination was that of Mark Cavendish, who also turned 25 yesterday.
The suffering was mighty, and you can see it in the face of George Hincapie...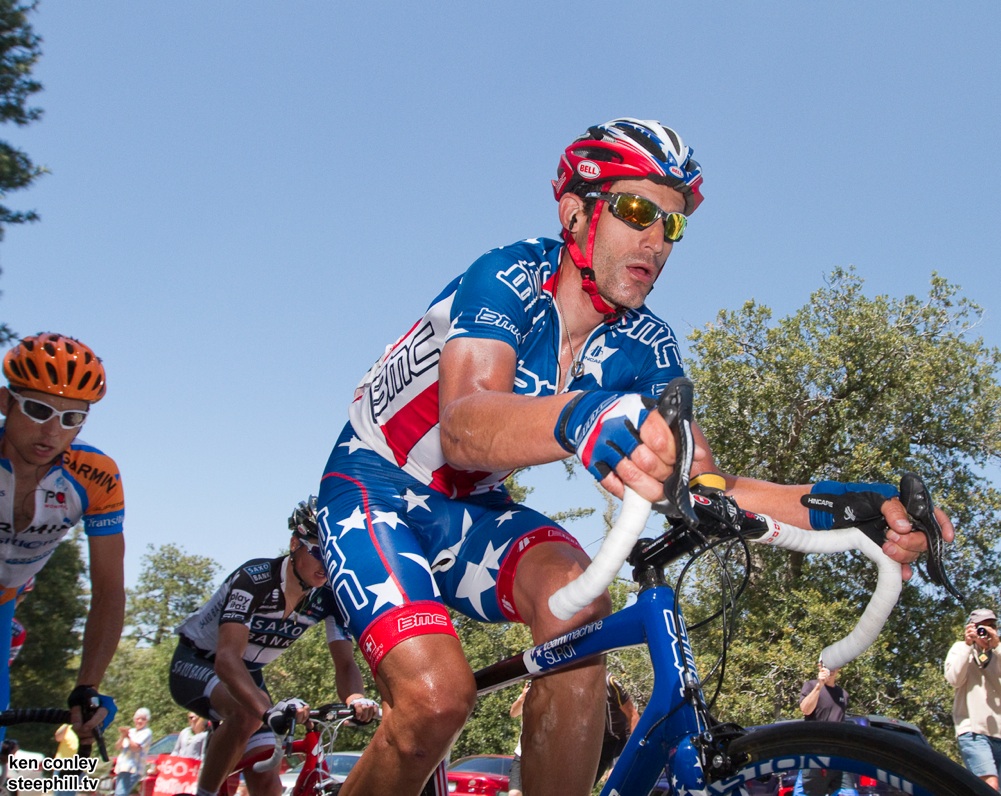 Early in the stage, a breakaway took off and lasted nearly the entire length of the race only getting reabsorbed on the final climb. Schleck, Hincapie, and Rabou are three of the names that I remember...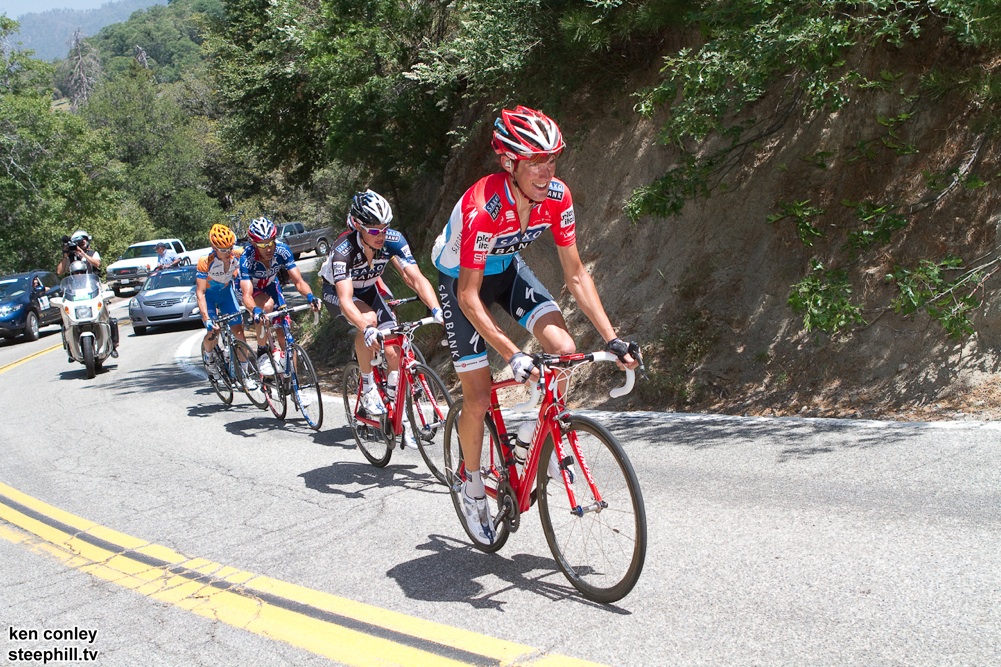 As the peloton neared Big Bear Lake, Marc de Maar took off and opened up a quick 45second gap. He was joined by Matt Wilson and they remained the race leaders until, I believe, the last 2mi of the race.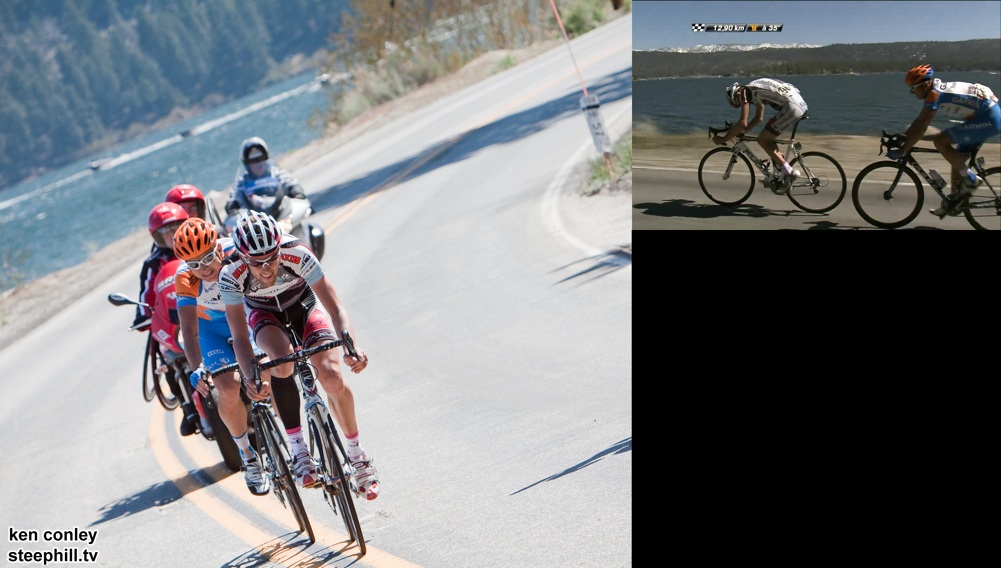 Ultimately, the young Peter Sagan ended up taking another stage, but Michael Rogers still leads the overall Tour of California.
Stage 7 is still under way, and it's a 2-lap time trial for a total of around 34km. The current leader of the stage is Bert Grabsch of HTC Columbia with a time of 42minutes and 47 seconds. However, Jens Voigt is freaking flyin'. I'll update later tonight with pictures and overall results.
Update, 3:41pm -- Tony Martin of HTC Columbia has taken first place with a time of 41minutes and 41seconds
Update, 4:07pm -- Levi Leipheimer of Team Radioshack takes second place with a time of 42minutes and 14seconds.
Update, 4:10pm -- Dave Zabriskie of Garmin Transitions takes second place with a time of 42minutes and 8seconds, Levi to third.
Update, 4:12pm -- Michael Rogers of HTC Columbia takes second place with a time of 42minutes and 3seconds, Dave to third, Levi to fourth.
So, that's all for today. Tony Martin (above) took the time trial today, but the overall leaders are the same three from last year. Michael Rogers is leading the Tour, with Zabriskie in second and Leipheimer in third. Stay tuned for the finale tomorrow!